The Institute for Financial Education
Offering specialized workshops and courses in practical money management
The Institute for Financial Education is a specialty school that offers generic, non-product oriented, topic specific seminars, workshops and courses designed for the general public and other financial professionals as well.
Topics are customized to fit the needs of the audience, which may be comprised of business professionals, middle- to upper-management personnel, executive teams and other affinity groups. Competent, qualified instructors lead guided discussions focused on a variety of financial matters.
Our Mission
Our role is to provide sufficient information to help people make intelligent decisions about their own financial affairs.
Reasons to Enroll
Employers should sponsor educational programs offered by The Institute for Financial Education in order to potentially accomplish the following:
• Build goodwill of employees.
• Help improve employee productivity.
• Inform employees about important financial matters of life.
• Maintain focus on productivity by resolving financial matters.
• Offer solutions to problems before, during and after occurance.
• Enhance employee satisfaction.
• Provide peace of mind.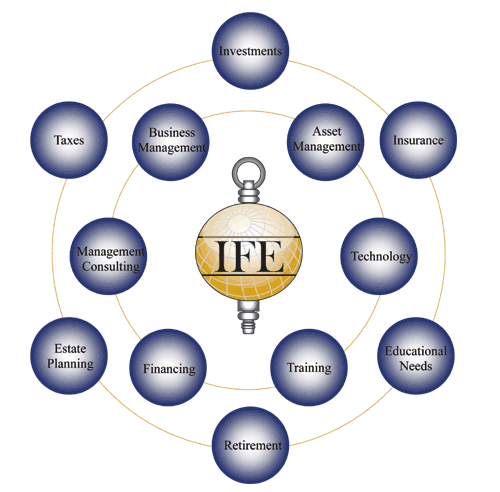 Financial & Management Planning Made Easy...by Design
Who needs to learn about personal financial planning?
Who has questions about their family's financial outlook?
Who could benefit from the Personal Financial Management Workshop?
EVERYONE!